Parsippany, NJ Job Fair
November 19, 2020 5pm-8pm
Parsippany Sheraton
Career Showcase is 1st in the recruiting industry to bring back "In-Person" LIVE Job Fairs after 8 months of EVERYTHING Virtual.
In-person hiring events allows us to bring back the human element to the hiring process. Take this opportunity to meet quality candidates & Companies face to face again
Career Showcase & the Sheraton Parsippany are in full Covid-19 compliance. All Covid-19 protocol will be enforced in accordance with the State of NJ and local government
Candidates looking for a new career, please click here to register https://www.careershowcase.com/event-details/?eventid=547&venueid=55
***If you are a hiring manager or recruiter and would like to recruit at this event, please call Brad Edwards at 732-424-2532 or email brad@careershowcase.com
NJ Statewide Virtual Hiring Event – May 14, 2020 @5pm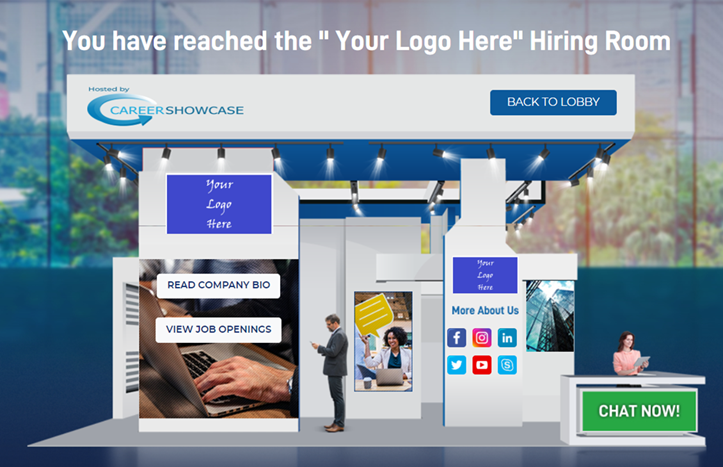 About this Event
The Covid-19 outbreak has left Millions lining up for unemployment and has drastically changed the hiring landscape for many companies and job seekers. As a Full Service Recruitment option, Career Showcase is ready to connect job seekers and employers via a Virtual Hiring Platform. Virtual Job Fairs have proven to be a safe option for you to interview LIVE with HR Recruiters & Hiring Managers
Our Statewide NJ Virtual Job Fair will host MANY employers that will be recruiting LIVE via our virtual platform. You can login to this event from the safety of your home and interview live with many companies during this event. Register free for the Virtual Job Fair by clicking on this link https://www.careershowcase.com/virtual-events
If you are a Hiring Manager, Business Owner or HR Recruiter, call our team today at 732-424-2532 or email brad@careershowcase.com to learn more about our May 14th New Jersey Statewide Virtual Job Fair.